AM Solutions
Think. Translate. Captivate.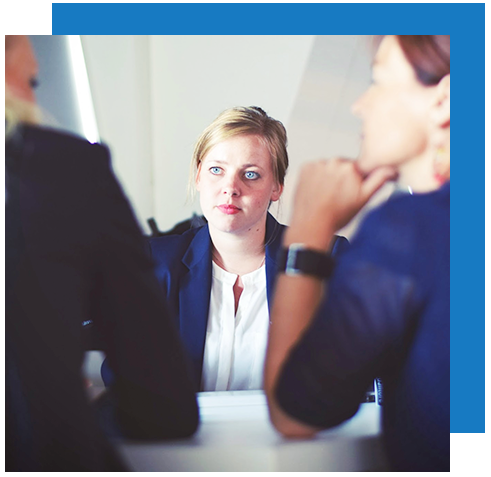 about company
Leading International Translation Agency
Don't allow language to be a barrier – Bridge the cultural gap with our services!  






Every job requires a certain skill set and amount of knowledge and being a translator is no different. It is often assumed that anyone with a good education and the ability to converse in two languages can become a good translator. This couldn't be further from the truth. Being a translator does not just mean knowing how to replace one word with another. There are numerous other skills you need to possess, of which the fundamental two, includes an understanding of the wider context and creating meaning within in.
Here we have listed out 7 more important skills a translator should possess:


1: WRITING SKILLS:
Translators need to be good writers in both the native and target language. It is not enough for them to just be informative; they need to have a flair for it and a way with words. Reading has a huge influence on how you write and thus, translators will need to read a lot of books in both languages to improve the way they write. Finally, Language is ever evolving and thus, translations might need to attend writing classes and online courses to keep up with the ever changing vocabulary and use of words.

2: CULTURAL KNOWLEDGE AND INTELLIGENCE:
A translator deals with the cultural barrier that exists between two different countries and thus needs to be aware about the cultural differences that exist between these countries. They also need to act as cultural consultants at time, telling their clients if something is culturally inappropriate.
3: LISTENING:
Translators need to be good listeners. They need to properly listen to the text or recording at hand before going forth to interpret it. They need to listen carefully to their client's requirements, before pitching in their own opinions and clarifications. They must remember it is not about what they might want to say, but what their clients want to convey.
4: SPECIALIST KNOWLEDGE:
Translators need to be specialised in at least one field. This can widen their horizon beyond just translating and give them something to work with later if they decide to quit. Further, IT, Legal knowledge etc. can be exceptionally beneficial when they need to translate any legal documents or technical terms.
5: OBSERVATION AND EYE FOR DETAIL:
Translators need to be observant and must pay close attention to what people are saying. Many colloquial phrases and Jargon are not found in dictionaries and the only way to learn them is to carefully observe the local people who speak the language. Attention must be given to even the smallest linguistic detail if they must accurately translate it.
6: COMPUTER SKILLS:
Today translators usually have to work with a computer aided translation tool, or CAT tool, and most client transactions are done online through their websites and thus translators must have thorough knowledge as to how different computers and programming software's work. They need to invest in a good computer with the best possible internet connection to hold online calls and conversations with clients without interruptions.
7: TIME MANAGEMENT:
A lot of translators take up individual projects and work at home as freelancers, and thus need to know how to manage time and their work hours. Time is money and thus, if translators aren't good time managers, it will result in different projects clashing, which will further lose them a lot of clients. They need organise their work and make sure they follow a schedule to stay at the top of their game.
It is evident that being a linguist isn't the same thing as being a good translator. Translating is a much more challenging job and needs a lot of talent, study and hard work to master it. They need to stay connected to two cultures that could be entirely different and manage to form a bond between them, beyond just the knowledge of their languages.
A translator is someone whose job is to convert written text from one language to another. This is not be confused with an interpreter whose job mainly focuses on translating speech orally or through sign language. For the sake of this article, we will be covering only translators as their jobs, though similar, are quite different.
A translator is involved in aiding communication when there is a language barrier. For example, companies with overseas clients will typically employ translators to help them and their client in facilitating the necessary information between them. For this, they must be highly skilled in both the source and target language. They also typically require a degree to become a translator and complete job-specific training before being employed.
Every translator is usually required to have the following abilities while on the job.
They should have the ability to convert ideas from the source language to the target language with equivalent ideas in that language.

They should the ability to write and read both the source language and the target language fluently. It is recommended for a translator to know as many languages as possible thereby increasing their value as a translator. It is not as important for a translator to know how to speak the language as they are not interpreters.

They should the ability to understand and relay style and tone from the source language to the target language.

They should have the ability to work under pressure and meet deadlines.

They should have the ability to translate ideas whether from speech or text quickly, accurately and concisely.
It is pretty certain that all translators will find themselves being tested on these abilities every day on the job. At the end of the day, it is their job to convey the meaning of the text to the reader as the original author intended it to be. They must be smart to figure out the nuances, they must be well versed enough to understand the references the author is making and most of all they must be able to craft sentences with the same flow as the original text while keeping all of the ideas and facts of the original accurate to a tee. The hardest part of a translator is usually the cultural differences, slang and references to other media. This is because there is usually never a direct translation in the target language which is why they must be skilled enough to know how to frame the sentence in a way that gets the point across.
The life of a translator is quite difficult and hectic. They are always under pressure to submit work within the deadline. They mostly work from home and submit the translations electronically. There are both part-time and full-time translators though most are self-employed. This means there usually downtime where there is no work and there are times that they are swamped with it. But they are integral to building a global world where people from different linguistic backgrounds can come together and understand one another.
Have you been thinking about getting into welding and you are not really sure exactly where you need to start? Well, you can find many steps you might wish to have will assist with make sure that you're in a position to advance in the industry.
Among the first things you need to do is study as much as you can about the industry. This does not suggest you've to spend months trying to achieve the needed skills on your own. Nevertheless, this implies that you need to read up on and study some general info about the industry by visiting a specific Site about welding and where to start.
For example, one of several items you might need to do is study the various types of welding options there are and read up on every group. When you try this you are going to be ready to pick the niche that fits you the finest or perhaps the one that you'd probably excel in.
When you figure out precisely what you wish to do and you receive all the standard info that you are able to, then it is time that you can receive the skills that you have to succeed in the industry. Consequently, in order to accomplish this you will have to locate a suitable welding school in your location. When searching for a school or perhaps training program, it is crucial you have a couple of things in mind. This includes whether, distance, and cost or perhaps not you will find classes on the market that suit your schedule.
For example, in case you work during the day, you are going to need either weekend or night classes. Thus, you have to look for a school which has either of these available. You might actually be able to take several of the classes online. Today, there tend to be more than likely some courses you might have to have in person, particularly those that involve actual fieldwork. Nevertheless, there are a few that might be ready to be done through the web.
Another idea you might wish to do to succeed in the welding industry is find an experienced welder and find out if you can chat with them. Determine if they are going to allow you to ask them a couple of questions and get some points about how you can be successful in the industry. You might even be in a position to obtain an internship with them, which could be a lot better.
Thus, in case you wish to get into welding there are many things you must do. You need to figure out your niche, study basic info about the field and attempt to get hands on experience by shadowing a professional.
 Hi, I am Martina and I take care of the editing task here. We know how arduous the task can be and that is why we make sure that you get the best support in your work.
MARTINA ADAMS