AM Solutions
Think. Translate. Captivate.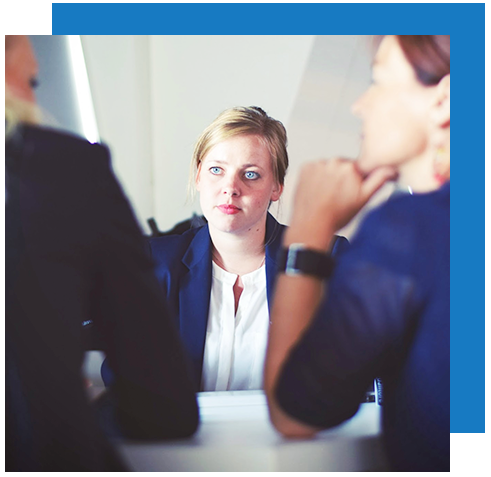 about company
Leading International Translation Agency
Don't allow language to be a barrier – Bridge the cultural gap with our services!  






Every job requires a certain skill set and amount of knowledge and being a translator is no different. It is often assumed that anyone with a good education and the ability to converse in two languages can become a good translator. This couldn't be further from the truth. Being a translator does not just mean knowing how to replace one word with another. There are numerous other skills you need to possess, of which the fundamental two, includes an understanding of the wider context and creating meaning within in.
Here we have listed out 7 more important skills a translator should possess:


1: WRITING SKILLS:
Translators need to be good writers in both the native and target language. It is not enough for them to just be informative; they need to have a flair for it and a way with words. Reading has a huge influence on how you write and thus, translators will need to read a lot of books in both languages to improve the way they write. Finally, Language is ever evolving and thus, translations might need to attend writing classes and online courses to keep up with the ever changing vocabulary and use of words.

2: CULTURAL KNOWLEDGE AND INTELLIGENCE:
A translator deals with the cultural barrier that exists between two different countries and thus needs to be aware about the cultural differences that exist between these countries. They also need to act as cultural consultants at time, telling their clients if something is culturally inappropriate.
3: LISTENING:
Translators need to be good listeners. They need to properly listen to the text or recording at hand before going forth to interpret it. They need to listen carefully to their client's requirements, before pitching in their own opinions and clarifications. They must remember it is not about what they might want to say, but what their clients want to convey.
4: SPECIALIST KNOWLEDGE:
Translators need to be specialised in at least one field. This can widen their horizon beyond just translating and give them something to work with later if they decide to quit. Further, IT, Legal knowledge etc. can be exceptionally beneficial when they need to translate any legal documents or technical terms.
5: OBSERVATION AND EYE FOR DETAIL:
Translators need to be observant and must pay close attention to what people are saying. Many colloquial phrases and Jargon are not found in dictionaries and the only way to learn them is to carefully observe the local people who speak the language. Attention must be given to even the smallest linguistic detail if they must accurately translate it.
6: COMPUTER SKILLS:
Today translators usually have to work with a computer aided translation tool, or CAT tool, and most client transactions are done online through their websites and thus translators must have thorough knowledge as to how different computers and programming software's work. They need to invest in a good computer with the best possible internet connection to hold online calls and conversations with clients without interruptions.
7: TIME MANAGEMENT:
A lot of translators take up individual projects and work at home as freelancers, and thus need to know how to manage time and their work hours. Time is money and thus, if translators aren't good time managers, it will result in different projects clashing, which will further lose them a lot of clients. They need organise their work and make sure they follow a schedule to stay at the top of their game.
It is evident that being a linguist isn't the same thing as being a good translator. Translating is a much more challenging job and needs a lot of talent, study and hard work to master it. They need to stay connected to two cultures that could be entirely different and manage to form a bond between them, beyond just the knowledge of their languages.
A translator is someone whose job is to convert written text from one language to another. This is not be confused with an interpreter whose job mainly focuses on translating speech orally or through sign language. For the sake of this article, we will be covering only translators as their jobs, though similar, are quite different.
A translator is involved in aiding communication when there is a language barrier. For example, companies with overseas clients will typically employ translators to help them and their client in facilitating the necessary information between them. For this, they must be highly skilled in both the source and target language. They also typically require a degree to become a translator and complete job-specific training before being employed.
Every translator is usually required to have the following abilities while on the job.
They should have the ability to convert ideas from the source language to the target language with equivalent ideas in that language.

They should the ability to write and read both the source language and the target language fluently. It is recommended for a translator to know as many languages as possible thereby increasing their value as a translator. It is not as important for a translator to know how to speak the language as they are not interpreters.

They should the ability to understand and relay style and tone from the source language to the target language.

They should have the ability to work under pressure and meet deadlines.

They should have the ability to translate ideas whether from speech or text quickly, accurately and concisely.
It is pretty certain that all translators will find themselves being tested on these abilities every day on the job. At the end of the day, it is their job to convey the meaning of the text to the reader as the original author intended it to be. They must be smart to figure out the nuances, they must be well versed enough to understand the references the author is making and most of all they must be able to craft sentences with the same flow as the original text while keeping all of the ideas and facts of the original accurate to a tee. The hardest part of a translator is usually the cultural differences, slang and references to other media. This is because there is usually never a direct translation in the target language which is why they must be skilled enough to know how to frame the sentence in a way that gets the point across.
The life of a translator is quite difficult and hectic. They are always under pressure to submit work within the deadline. They mostly work from home and submit the translations electronically. There are both part-time and full-time translators though most are self-employed. This means there usually downtime where there is no work and there are times that they are swamped with it. But they are integral to building a global world where people from different linguistic backgrounds can come together and understand one another.
Understanding how to select your gardener can be daunting for lots of people. Having been a landscape designer for a lot of years I've written the article to provide you with a behind the scenes consider the landscape profession and also propose 5 questions that are great to ask before you employ a landscaper.
Designing outdoor, gardens, and landscapes areas is a multidisciplinary career which could be a mystery to anybody about to embark on a landscaping task just for the first time. Professional landscape designers, as well as builders, happen to be in a privileged place of having the ability to make not only one or maybe 2 gardens, but thousands and of an assortment and scale that nobody outside of the career will have the chance to be engaged in.
Beautiful landscape spaces seldom just happen. The complexities of what will go on behind the scenes aren't frequently discussed. In case you're intending to embark on a task then the more you understand about what goes on behind the scenes the better you are going to be ready to inquire of your respective landscaper to feel certain you have the right folks because of the task. When you have the proper people you are going to be ready to unwind and enjoy experiencing the landscape come to daily life. ZA Groundworks is an established company that specializes on landscapes, patios and concrete driveways.
Below are 5 questions that are great to demand to help take several of the mystery out of how you can select your landscaper:
1. What kind of website info do you're taking into account?
2. What plants grow best in this specific area?
3. Actually are there any building laws which govern what we may wish to create?
4. How do you figure out what design may best suit us?
5. How can you make certain the landscape becomes built as intended?
Understanding the questions to ask is just half the battle, you additionally have to get a concept of what an excellent solution to the question may appear like. Below are a few ideas regarding the' right' solution for your questions and these will definitely allow you to think much more confident you do know how you can select your landscaper.
1. What kind of website info do you're taking into account?
The the fact is that a good landscape or landscaper designer will need as much info as they are able to get.
Good landscape designers like website info: heights, amounts, soil types, perspectives, prevailing winds, rainfall, temperatures, specifics of adjacent buildings, window sizes, you name it they want to know.
A very great landscape design firm is going to have a preference to have all their own website measurements and levels and collect all their own info. Walking all around the website with tapes, laser beam levels, tripods, and recording salinity readings as well as strain versus flow readings of free drinking water source, evaluating infiltration prices in soils as well as drainage is actually a part of getting to find out what's there and what it really feels love to merely be there.
In case there's present plant information it must be identified readily and be evaluated for its worth and well being. Data is very crucial not simply about the website but also around you because of the prospect and what'll best fit your feeling and lifestyle of style both today and into the world.
2. What plants grow best in this specific area?
Your gardener will confidently name 20 possible plants immediately from the upper part of the heads and must be discussing the assortment of plant life which are developed in the region. Expect to pick up botanical names, microclimates along with soil types.
Take the time to question what plant infestations are routine in the area. A good designer won't only note the pests but what crops they're normally found on and whether they're an issue to control.
3. Actually are there any building laws which govern what we may wish to create?
The solution to this particular one is going to depend a great deal on the task you've but expect to learn about building permits, planning permission, council zones & overlays.
Expect the chat to broaden out to products that could include regulations relating to septic systems, levels of timber suited for in ground or even above ground use, requirements for exterior lights, concrete, strict paving and development joints, retaining structure heights, drainage, termite protection, minimum website permeability as well as stormwater management to name just a few.
4. How do you figure out what design may best suit us?
The crucial component here's that the designer must be generating thoughts and having your feedback. This might take the type of merely presenting tips on site and also asking what you believe. This's an excellent way for designers to get a sense for what we must be developing for you before committing pen to the newspaper.
Alternatively, it might entail developing a simple idea on paper being modified and adjusted until things are just right. Innovative ideas which are practical, beautiful and artistic which take into account all of the demands and possibilities of the area would be the culmination of all the info gathered mixed with knowledge, ideas, and experience from folks that are creative.
5. How can you make certain the landscape becomes built as intended?
The essential items to tune in for in the solution are detailed precise scale illustrations and also a great working relationship with whoever is making the project. It's very possible there'll be an entire stack of drawings you do not get to find out unless you ask.
Drawings include plans of water drainage, watering pipe perform and cabling, garden beds, turf, hard surfaces, planting plans and a lot more.
Anticipate the designer to be utilizing Professional Computer Aided Design program, because this offers a quality of speed, precision, and versatility with illustrations that are tough to attain with manual drafting. Along with scale drawings generally, there are certain to be an additional stack of computations along with specifications associated with irrigation style as well as material choice and quantification.
Actually, the most modest backyard project will probably involve consideration of the majority of the products above to one degree or perhaps another. Make certain your landscape professional understands what they're doing and the simplest way to learn is arming yourself with some competent landscape concerns and discover what response you receive. These questions and their responses are going to help you really feel comfortable you recognize the way to select your landscaper.
Roy's profession as a Landscape Designer began in 1998 and his company now uses gardens through from Construction and Design to a conclusion along with providing Design only. "As a custom in regional Victoria, I love to be hands-on and also be immediately active in the building of our landscapes. I believe this gives our clients the very best effect and is our method of ensuring quality".
 Hi, I am Martina and I take care of the editing task here. We know how arduous the task can be and that is why we make sure that you get the best support in your work.
MARTINA ADAMS