Amadeus Translations 
Think. Translate. Captivate.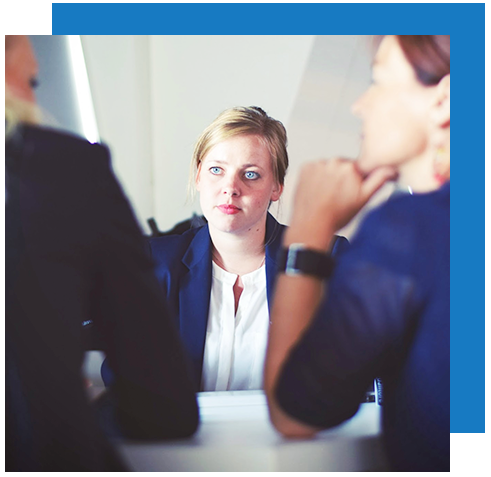 about company
Leading International Translation Agency
Amadeus Translations is a leading international translation agency. More than 500 language translators contribute their expertise to our clients. Our clients include law firms, government agencies, corporate entities and private individuals from Britain, the US, Russia and most parts of Europe. We are able to provide language translation services in almost any country.






WEBSITE TRANSLATION
Website translation (or website localization) is more than a typical straight translation project. Our translators translate the main text of a website,  format any images to include any foreign language text and translate the website's META tags (keywords, description, etc.), including any dynamic code which may not show up on printed pages of the website. Once the the website translation process is completed, we return the translation in the same format as the original files. The translated pages are therefore identical to the source pages, apart from the languages of course, so all you need to do is upload them on your website.
A translator is someone whose job is to convert written text from one language to another. This is not be confused with an interpreter whose job mainly focuses on translating speech orally or through sign language. For the sake of this article, we will be covering only translators as their jobs, though similar, are quite different.
A translator is involved in aiding communication when there is a language barrier. For example, companies with overseas clients will typically employ translators to help them and their client in facilitating the necessary information between them. For this, they must be highly skilled in both the source and target language. They also typically require a degree to become a translator and complete job-specific training before being employed.
Every translator is usually required to have the following abilities while on the job.
They should have the ability to convert ideas from the source language to the target language with equivalent ideas in that language.

They should the ability to write and read both the source language and the target language fluently. It is recommended for a translator to know as many languages as possible thereby increasing their value as a translator. It is not as important for a translator to know how to speak the language as they are not interpreters.

They should the ability to understand and relay style and tone from the source language to the target language.

They should have the ability to work under pressure and meet deadlines.

They should have the ability to translate ideas whether from speech or text quickly, accurately and concisely.
It is pretty certain that all translators will find themselves being tested on these abilities every day on the job. At the end of the day, it is their job to convey the meaning of the text to the reader as the original author intended it to be. They must be smart to figure out the nuances, they must be well versed enough to understand the references the author is making and most of all they must be able to craft sentences with the same flow as the original text while keeping all of the ideas and facts of the original accurate to a tee. The hardest part of a translator is usually the cultural differences, slang and references to other media. This is because there is usually never a direct translation in the target language which is why they must be skilled enough to know how to frame the sentence in a way that gets the point across.
The life of a translator is quite difficult and hectic. They are always under pressure to submit work within the deadline. They mostly work from home and submit the translations electronically. There are both part-time and full-time translators though most are self-employed. This means there usually downtime where there is no work and there are times that they are swamped with it. But they are integral to building a global world where people from different linguistic backgrounds can come together and understand one another.
GENERATE MORE LEADS QUICKLY AND EASILY
 Hi, I am Martina and I take care of the editing task here. We know how arduous the task can be and that is why we make sure that you get the best support in your work. 
 MARTINA ADAMS
Address
17 Huntly Street
BARNSTONE
NG13 8TP
Contact
+ 44 700 594 2766
 info@amtrans.co.uk