AM Solutions
Think. Translate. Captivate.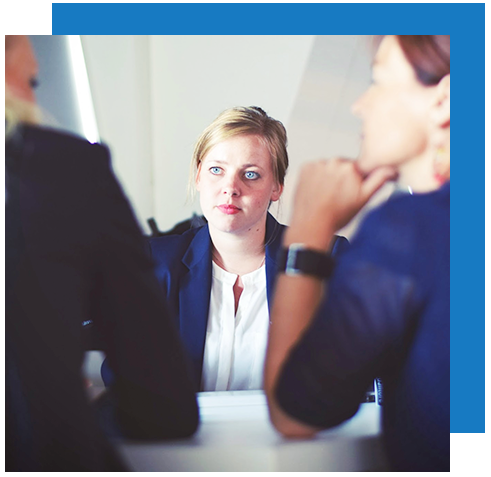 about company
Leading International Translation Agency
Don't allow language to be a barrier – Bridge the cultural gap with our services!  






Every job requires a certain skill set and amount of knowledge and being a translator is no different. It is often assumed that anyone with a good education and the ability to converse in two languages can become a good translator. This couldn't be further from the truth. Being a translator does not just mean knowing how to replace one word with another. There are numerous other skills you need to possess, of which the fundamental two, includes an understanding of the wider context and creating meaning within in.
Here we have listed out 7 more important skills a translator should possess:


1: WRITING SKILLS:
Translators need to be good writers in both the native and target language. It is not enough for them to just be informative; they need to have a flair for it and a way with words. Reading has a huge influence on how you write and thus, translators will need to read a lot of books in both languages to improve the way they write. Finally, Language is ever evolving and thus, translations might need to attend writing classes and online courses to keep up with the ever changing vocabulary and use of words.

2: CULTURAL KNOWLEDGE AND INTELLIGENCE:
A translator deals with the cultural barrier that exists between two different countries and thus needs to be aware about the cultural differences that exist between these countries. They also need to act as cultural consultants at time, telling their clients if something is culturally inappropriate.
3: LISTENING:
Translators need to be good listeners. They need to properly listen to the text or recording at hand before going forth to interpret it. They need to listen carefully to their client's requirements, before pitching in their own opinions and clarifications. They must remember it is not about what they might want to say, but what their clients want to convey.
4: SPECIALIST KNOWLEDGE:
Translators need to be specialised in at least one field. This can widen their horizon beyond just translating and give them something to work with later if they decide to quit. Further, IT, Legal knowledge etc. can be exceptionally beneficial when they need to translate any legal documents or technical terms.
5: OBSERVATION AND EYE FOR DETAIL:
Translators need to be observant and must pay close attention to what people are saying. Many colloquial phrases and Jargon are not found in dictionaries and the only way to learn them is to carefully observe the local people who speak the language. Attention must be given to even the smallest linguistic detail if they must accurately translate it.
6: COMPUTER SKILLS:
Today translators usually have to work with a computer aided translation tool, or CAT tool, and most client transactions are done online through their websites and thus translators must have thorough knowledge as to how different computers and programming software's work. They need to invest in a good computer with the best possible internet connection to hold online calls and conversations with clients without interruptions.
7: TIME MANAGEMENT:
A lot of translators take up individual projects and work at home as freelancers, and thus need to know how to manage time and their work hours. Time is money and thus, if translators aren't good time managers, it will result in different projects clashing, which will further lose them a lot of clients. They need organise their work and make sure they follow a schedule to stay at the top of their game.
It is evident that being a linguist isn't the same thing as being a good translator. Translating is a much more challenging job and needs a lot of talent, study and hard work to master it. They need to stay connected to two cultures that could be entirely different and manage to form a bond between them, beyond just the knowledge of their languages.
A translator is someone whose job is to convert written text from one language to another. This is not be confused with an interpreter whose job mainly focuses on translating speech orally or through sign language. For the sake of this article, we will be covering only translators as their jobs, though similar, are quite different.
A translator is involved in aiding communication when there is a language barrier. For example, companies with overseas clients will typically employ translators to help them and their client in facilitating the necessary information between them. For this, they must be highly skilled in both the source and target language. They also typically require a degree to become a translator and complete job-specific training before being employed.
Every translator is usually required to have the following abilities while on the job.
They should have the ability to convert ideas from the source language to the target language with equivalent ideas in that language.

They should the ability to write and read both the source language and the target language fluently. It is recommended for a translator to know as many languages as possible thereby increasing their value as a translator. It is not as important for a translator to know how to speak the language as they are not interpreters.

They should the ability to understand and relay style and tone from the source language to the target language.

They should have the ability to work under pressure and meet deadlines.

They should have the ability to translate ideas whether from speech or text quickly, accurately and concisely.
It is pretty certain that all translators will find themselves being tested on these abilities every day on the job. At the end of the day, it is their job to convey the meaning of the text to the reader as the original author intended it to be. They must be smart to figure out the nuances, they must be well versed enough to understand the references the author is making and most of all they must be able to craft sentences with the same flow as the original text while keeping all of the ideas and facts of the original accurate to a tee. The hardest part of a translator is usually the cultural differences, slang and references to other media. This is because there is usually never a direct translation in the target language which is why they must be skilled enough to know how to frame the sentence in a way that gets the point across.
The life of a translator is quite difficult and hectic. They are always under pressure to submit work within the deadline. They mostly work from home and submit the translations electronically. There are both part-time and full-time translators though most are self-employed. This means there usually downtime where there is no work and there are times that they are swamped with it. But they are integral to building a global world where people from different linguistic backgrounds can come together and understand one another.
Travelling is but one activity that every person should undertake at once or even the other; it doesn't matter what the goal of traveling is and whether the traveling is international or local. A large number of folks really look forward to traveling to various other areas of the earth for numerous reasons & applications, like but not restricted to business, pilgrimage, vacation, tourism, training and for medical attention.
The euphoria to go outside one's domain generally includes lots of preparations, and often than not, a good deal of information is deployed to make sure that the traveling really takes place; and these may include acquisition of a worldwide passport, health exams (where applicable), costly visa processing costs, flight booking, and resort reservation.
A large number of folks will do everything and anything simply to actualize their international traveling ambition. Also to be extremely candid right here, international travel is, in fact, a thing and fun to look ahead to. Travelling, particularly international travels, is a kind of training for the travelers as they have a chance to observe new environments, meet folks that are new, and also discover how everything is done elsewhere.
Overseas travel affords the traveler a considerable amount of opportunities regardless of the initial goal of travel. These consist of business opportunities, educational opportunities, work opportunities, and even marital opportunities. Unfortunately, nonetheless, it's just these and numerous other possibilities that these (would be) travelers see. They appear to be ignorant or maybe care less about risks which are embedded in international travels, therefore they do not bring some actions towards mitigating such consequences.
At this point, you might be tempted to consult the issue: "What are all those risks which are connected with global travels?" Very good question. Simply read on, because so many of those risks are reviewed in the coming paragraphs.
Risks Related to International Travels
As fascinating, enjoyable, pleasant, educative and profitable as international travels might be, additionally, they have their very own drawbacks – the chances – just as every other point in life. And extremely fortunately for travelers, nearly all of those risks could be transferred to certified travel insurance providers, through purchasing a travel insurance – also described as "travel health insurance" or maybe "travel medical insurance". The company thatsinsurance also offers a wide selection of packages for your next travel plan.
These international travel issues are varied and many, and include, though not limited to:
A sudden illness in the nation of destination needing immediate medical attention as well as hospitalization.
Involvement in a crash leading to physical injuries, permanent or temporary disability, or maybe death
Loss of checked in baggage Loss of useful products such as for instance global passport, drivers' license, national identity card, etc.
Personal debts abroad
Emergency tooth cases
Hijacking
Arrest by police organizations requiring bail as well as authorized defense Another issue which could be directed only at that point is: "Do travel insurance policies deal with all of the above-mentioned risks?" As well as the solution is a huge YES, moreover a lot more.
Covers as well as Benefits Provided by Major Travel Insurance Policies
Below is a summary of the majority of the blankets and also advantages offered by travel insurance policies – based on the suppliers. And so the next time you purchase a travel insurance policy, watch out for these benefits and also blankets.
Medical Expenses and also hospitalization abroad
Emergency Medical Evacuation
Repatriation after treatment
Emergency dental care
Repatriation of loved one traveling with the insured
Travel of just one Immediate Family Member
Emergency Return Home following Death of Close Relative
Repatriation of Mortal Remains
Health Assistance
Authorized Assistance
Pre-Departure Services
International General Assistance
Abroad Information Assistance about lost Passport, and Luggage
Distribution of Medicines
Authorized Defence
The advance of Bail Bond
Hijacking in ways of Public Transport
Loss of Passport, operating license, national identity card abroad
Compensation for in-flight loss of checked in baggage
Compensation for delay in the appearance of luggage
Postponed Departure
Forwarding and location of personal consequences and baggage.
Accidental Death
Irreversible Disability
Personal Civil Liability
Trip Cancellation Expenses
Risks Not Covered By Travel Insurance Policies
Having discussed the blankets and advantages afforded by travel insurance, it's also essential to think about the changes which aren't covered by most of those policies, as outlined below:
Participation in activities that are criminal, or maybe as an outcome of his/her fraudulent, reckless or negligent seriously actions like many activities on the Insured in a state of derangement or even under psychiatric treatment expenses that are themselves excluded;
Natural phenomena like hordes, earthquakes, landslides, volcanic eruptions, atypical cyclonic storms, falling items from room and aerolites, and generally any extraordinary atmospheric, meteorological, geological or seismic phenomenon another kind of healthy disaster;
Events arising from terrorism, mutiny or even crowd disturbances;
Actions or events of the Armed Forces or maybe Security Forces in peacetime; Wars, with or maybe with no previous declaration, and also overseas interventions or any conflicts using force or perhaps military operations or duress of whatever sort.
Participation in bets, brawls or challenges, save in the situation of genuine defense or necessity;
Pre-existing Illness or perhaps injuries
Participation in tournaments, sports, and preparatory or perhaps training tests;
Motor racing or maybe motorbike racing, horse riding, ascending, container holding, boxing, wrestling in any of its modes, martial arts, parachuting, warm air ballooning, in general, gliding and, free falling, leisure activity or any sport which is known to be dangerous; Participation in tournaments or maybe tournaments organized by sporting related organizations or federations.
Hazardous winter as well as summer sports including skiing and/or related sports.
Work-related accidents Locally and internationally recognized epidemics.
Illnesses or maybe accidents arising from chronic ailments or maybe from all those which existed prior to the beginning day on the policy; Injuries or Death as an outcome of suicide or even attempted suicide or even some self-inflicted injuries.
Illness, injuries or maybe pathological states brought on by the consumption of medicines, narcotics, toxic substances, drugs, or alcohol acquired with no medical prescription, in addition to any kind of mental imbalance; or mental illness
Illness or maybe accidents brought on by childbirth and pregnancy or maybe any complication therefore or even voluntary termination of pregnancy;
Where to purchase Travel Insurances Travel insurances are purchased online – and there are lots of travel insurance providers to purchase from. All that you have to accomplish is find your preferred provider, and finish the online questionnaire or form, and also make your transaction, and policy is made available for instant printing or even sent to your email address.
You are able to also purchase travel insurance offline from a neighborhood insurance company or maybe travel agency. any method of purchase you pick, you are able to be confident you are going to be completely shielded against insurable gravel insurance chances.
Using Your Travel Insurance
When you've purchased your travel insurance policy, whether it's self-purchased making use of the provider's web-based portal, at a traveling company or perhaps through a neighborhood insurance company, you must ensure you don't forget to take the doc with you while traveling. This's very critical since you may be expected to produce the document by pertinent bodies.
You must take particular note of your respective policy number (in case possible copy the amount somewhere else) as it'll be needed by the service providers to properly recognize you if you call them for guidance.
One other idea you need to take note of with your travel insurance certificate or maybe policy document would be the Assistance Company's phone numbers which you have to call whenever you need assistance. These figures are constantly conspicuously written on the travel insurance booklet – therefore take note of them.
You must endeavor to read so much of the file as possible to recognize the blankets provided, the conditions & problems of the policy along with its exclusions. And very notably, when making a case on a policy, be honest and also stay away from each kind of fraudulent practices.
Conclusion and summary
You will find advantages that travel insurance policies present which can't be exhaustively talked about here. But having read a couple of advantages mentioned above, you are going to agree that truly, Travel Insurance is a must have for a successful journey. And so the when you're preparing a worldwide travel, make buying a travel insurance a high priority. It's quite affordable, and people are able to purchase it. The peace of head and also the protection it is going to afford you're enormous.
 Hi, I am Martina and I take care of the editing task here. We know how arduous the task can be and that is why we make sure that you get the best support in your work.
MARTINA ADAMS